[Right Click and Save-As + YouSendIt Links]

Album|Film: Mean Girls
10 - Anjali Bhatia - Misty Canyon.mp3 ★★★★
4:21secs; 128kbps; 3.99MB; 2004
English|Electronica|Soundtrack



Former lead singer of 90s all-female British punk rock band 'The Voodoo Queens' - 'Supermodel Superficial' anyone? - Anjali is a British Indian musician, producer and DJ.

This track originally featured on her 2003 album 'The World Of Lady A'.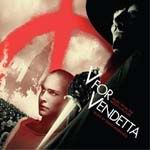 Album|Film: NA
Ethan Stoller - BKAB [Speechless Mix].mp3 ★★★★½
2:28secs; 192kbps; 3.41MB; 2006
Hindi|Soundtrack



This track - the original features excerpts from speeches by Malcolm X and Gloria Steinem - appears over the closing credits of the film. It also, of course, samples the Hindi tracks 'Churake Dil Mera' from the film 'Main Khiladi Tu Anari' and 'Pardesi Jana Nahin' from 'Raja Hindustani'.

NB neither version appears on the Vendetta soundtrack [the latter due to copyright issues].

Stoller is currently working on material for Arthi Meera's new album - you can hear a couple of tracks from it on his

MySpace

page. Hover over to

Arthi's space

, while you're there, to download a couple of her older tracks.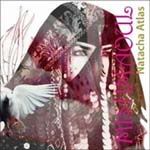 Album: Mish Maoul; April 2006
Album Rating: ★★★★
Arabic-English|Electronica|World

01 - Oully Ya Sahbi.mp3 ★★★★½
5:37secs; 160kbps; 6.44MB

09 - La Lil Khowf.mp3 ★★★★★
5:33secs; 160kbps; 6.36MB



Both these tracks are taken from Belgian-born Natacha Atlas' new album 'Mish Maoul' and were the two that stood out most after my first listen.

The album has been produced by Temple of Sound - Neil Sparkes and Count Dubulah [who along with Atlas are former Transglobal Underground band members] - and is a definite grower!

The rest of the album:

YSI: Natacha Atlas - Mish Maoul.zip

44.7MB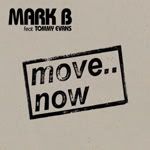 Mark B feat. Tommy Evans - Move.. Now.mp3 ★★★★½
3:41secs; 160kbps; 4:23MB; 2004
English-Hindi|UK Hip Hop



Mark B is a Hip Hop producer from Kingston, South West London, whilst Tommy hails from Leeds, Northern England.

The track features a sample from the song 'Jab Chhaye Mera Jadu', which was sung by Asha Bhosle, and can be downloaded below.



Album|Film: Lootmaar
Asha Bhosle - Jab Chhaye Mera Jadu.mp3 ★★★★★
5:19secs; 128kbps; 4.88MB; 1980
Hindi|Filmi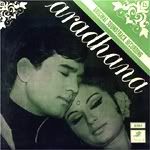 Album|Film: Aradhana; 1969
Album Rating: ★★★★½
Hindi|Filmi|Oldie



The film starred Rajesh Khanna and Sharmila Tagore and won three Filmfare Awards at the 1969 ceremony, including Filmfare Best Playback for Kishore Kumar and 'Roop Tera Mastana'.

Classic S. D. Burman.


01 - Kishore Kumar - Roop Tera Mastana.mp3 ★★★★★
3:44secs; 128kbps; 3.42MB

04 - Kishore Kumar - Mere Sapnoon Ki Rani.mp3 ★★★★★
5:01secs; 128kbps; 4.59MB

The rest of the album: YSI: Aradhana - Various Artists.zip
20.4MB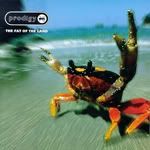 Album: The Fat Of The Land; 1997
English|Drum&Bass|Electronica

01 - Smack My Bitch Up.mp3 ★★★★★
5:42secs; 128kbps; 5.23MB



One of the biggest hits of 1997, 'Smack My Bitch Up' features Shahin Badar on female vocal.

Badar, an award winning singer-songwriter from Colchester, England, was born to Bengali - she might have had a Punjabi mother, but I'm not too sure - parents, grew up in Kuwait and can sing in Arabic, Bangla, English, Hindi and Punjabi.

She is also one of, if not, the most successful cross-over British Asian female singer to come out of the UK, having featured on numerous film soundtracks ['Closer', 'Tomb Raider: Cradle Of Life', 'Charlie's Angels I'...], various TV commercials and serials. Badar has also worked on a number of Bollywood films like 'Yuva' and 'Zubeidaa'.



Single: Smack My Bitch Up
YSI: 04 - Smack My Bitch Up [DJ Hype Remix].mp3 ★★★★½
7:16secs; 128kbps; 6.65MB; 1997
English|Drum&Bass|Electronica|Remix

Album: NA
YSI: Smack My Bitch Up [Fat Boy Slim Remix].mp3 ★★★★½
4:24secs; 128kbps; 4:03MB; NA
English|Drum&Bass|Electronica|Remix|Techno

I'm not too sure if this actually is a Fatboy Slim mix. There's no information out about it...
07 - Narayan.mp3 ★★★★½
9:04secs; 128kbps; 8.31MB
English-Sanskrit|Drum&Bass|Electronica

'Narayan' features the mighty Kula Shaker on vocal - if you're wondering whatever happened to them? They reformed earlier this year.


Album: Always Outnumbered Never Outgunned
YSI: 04 - Get Up Get Off ★★★★★
4:19secs; 161kbps; 5.03MB; 2004
English-Punjabi|Drum&Bass|Electronica

The second Prodigy track to feature Shahin [and Twista to boot].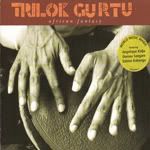 Album: African Fantasy; 2000
Various Languages|Percussion

Gurtu is a famous Indian percussionist [his mother is the noted classical singer Shobha Gurtu].

YSI: 03 - Trilok Gurtu, Lakshminarayana Shankar and Angélique Kidjo - African Fantasy.mp3 ★★★★
4:03secs; 128kbps; 3.72MB
Beninese|Cover|Percussion



The title track sung by Beninese singer Angélique Kidjo. Not really my cup of tea, but it's not bad.

NB There are various languages spoken in Benin and I'm not sure which this is sung in - it's either Fon or Yoruba. Incidentally, Beninese doesn't actually exist. I just made it up.



Single: Song For Everyone
YSI: L. Shankar, Jan Garbarek, Zakir Hussain and Trilok Gurtu - Song For Everyone.mp3 ★★★★
6:27secs; 192kbps; 8.87MB; 1984
Percussion

The original.
09 - Dinki Puriya.mp3 ★★★★
3:02secs; 160kbps; 3.48MB
Percussion

YSI: 10 - Trilok Gurtu and Angélique Kidjo - Africa Con India.mp3 ★★★★½
4:30secs; 160kbps; 5.15MB
Beninese|Percussion



Again, this isn't something I would usually listen to, but I like the concept of the idea behind the album [i.e the fusion of Indian and African music] and I think this track in particular encompasses that best.